Tele-Robotics
Head: Martín Mellado Arteche
---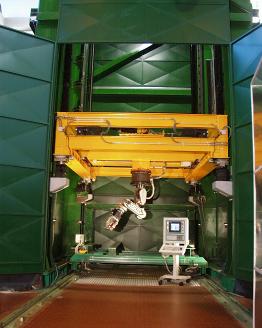 The works in this line are on the following topics:
Kinematics Simulation of Robots, considering direct and inverse kinematics.
Remote Robot Programming Systems using robot simulation and sensorial data with friendly interfaces for robot remote programming.
Collision Avoidance and Motion Planning, including techniques for collision-free trajectory generation.
Task Planning for robots based in artificial intelligence methods for hierarchical representation and temporal reasoning.
Sensor and Computer Vision Integration in previous topics.